Introduction to the Burnham Football Academy
Friday 18th February 2022
***
Due to the adverse weather conditions this evening's event at Burnham Football Club has been rescheduled for Sunday 20th February, starting at 1pm and finishing around 5pm.
PLEASE RE-CONFIRM YOUR ATTENDANCE BY REPLYING VIA EMAIL. THANK YOU.
***Check your junk folder***
***
Burnham Football Club in partnership with Casual Ballerz would like to invite you to the very first introductory and appraisal session relating to the new Burnham Football Academy state funded, full -time football and educational course due to commence in September 2022.
NFCE Level 3 Extended Diploma in Spoprt and Physical Activity (equivalent to 3 A Levels)
Burnham FC, together with Casual Ballerz and in association with SCL, will utilise the state of the art, all weather artificial 4G pitch and facilities at the 1878 Stadium to deliver this course, including educational classroom based elements, UEFA lead coaching sessions and competitive matches.
This course is for Year 11 and Year 12 students only. Further detail to be provided on the day.
Arrival 18:00, start 18:30, this event includes time on the pitch as well as presentations indoors so please dress accordingly and bring appropriate footwear.
For directions, click here,
To follow us online and in the social space, click here.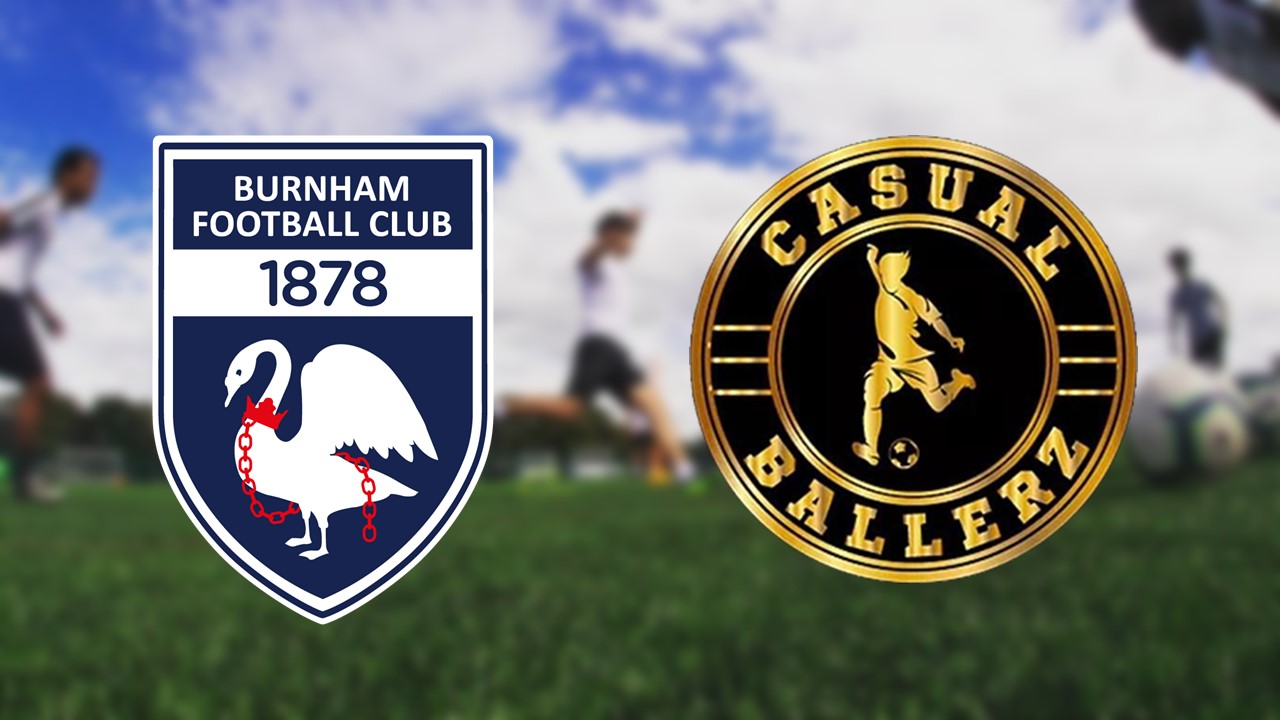 This event is closed.
Applications for the second taster session – click here